FAST AND EFFICIENT
Cost savings
The acoustic membrane runs at the moment, achieving great uniformity in the sealing and facing a minimum crosslinking time.
RAINCOAT
Breathable

to water vapor
SONEC is waterproof and in turn is permeable to water vapor, so it helps to avoid condensation.
ACOUSTIC ISOLATION
I
mprovements to

5dB

SONEC, without adding mass to set, improves isolation by lowering the resonance frequency below the audible range and improving acoustic comfort.
ADHERENT
Improves

constructive solutions
Help wing attachment of other materials thanks to its exceptional adhesive qualities.
ELASTICITY
Long

duration in time
Its high elasticity allows it to absorb expansion and contraction in the original walls, avoiding possible cracks.
VIBRATIONS
Acoustic

membrane
Attenuates the transmission of vibrations to transform mechanical energy into thermal systems plasterboard.
   ¿WHAT IS SONEC ACOUSTIC?
Sonec CR-211 is an acoustic membrane made to improve the thermal and acoustic insulation of walls and getting continuous sealing surfaces.
Sonec CR-211 is made of acrylic resins in aqueous base, and the high elasticity of the resulting membrane allows it to absorb expansion and contraction of the supports avoiding cracks and fissures.
    ¿PARA QUÉ SIRVE?
Improved thermal and acoustic insulation

Improved isolation at low frequencies

Adhesive used for other materials

Productivity 400m2 / workday

Convenience and speed of implementation

Especially suitable for rehabilitations
DESARROLLOS QUÍMICOS CASTELLANOS SL.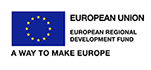 More Information

For more information contact through our  contact form or directly to our contact details. We will respond as soon as possible.
C/ Curtidores Nº 4.Polígono Industrial San Cosme II.
47620. Villanubla. Valladolid. España.