ACOUSTIC MEMBRANE SPECIALLY DEVELOPED TO BOOST

SOUNDPROOFING AND THERMAL INSULATION IN BUILDINGS


¿What is SONEC?
Is an acoustic membrane specially developed to boost soundproofing and thermal insulation in buildings.
Once applied to a vertical or horizontal wall, and following a period of self crosslinking, it forms a highly-elastic continuous membrane that absorbs the expansion and contraction of walls, stopping cracks from appearing.
This acoustic membrane, besides thermal insulation and soundproofing, provides waterproofing and breathability, UV resistance, excellent soundproofing, reduction in vibrations and fire resistance.
Thanks to its physicochemical properties, its application is compatible with all materials commonly used in soundproofing and in construction, such as mineral wool panels, plasterboard, partitions, etc.
DESARROLLOS QUÍMICOS CASTELLANOS SL.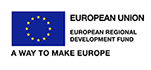 More Information

For more information contact through our  contact form or directly to our contact details. We will respond as soon as possible.
C/ Curtidores Nº 4.Polígono Industrial San Cosme II.
47620. Villanubla. Valladolid. España.